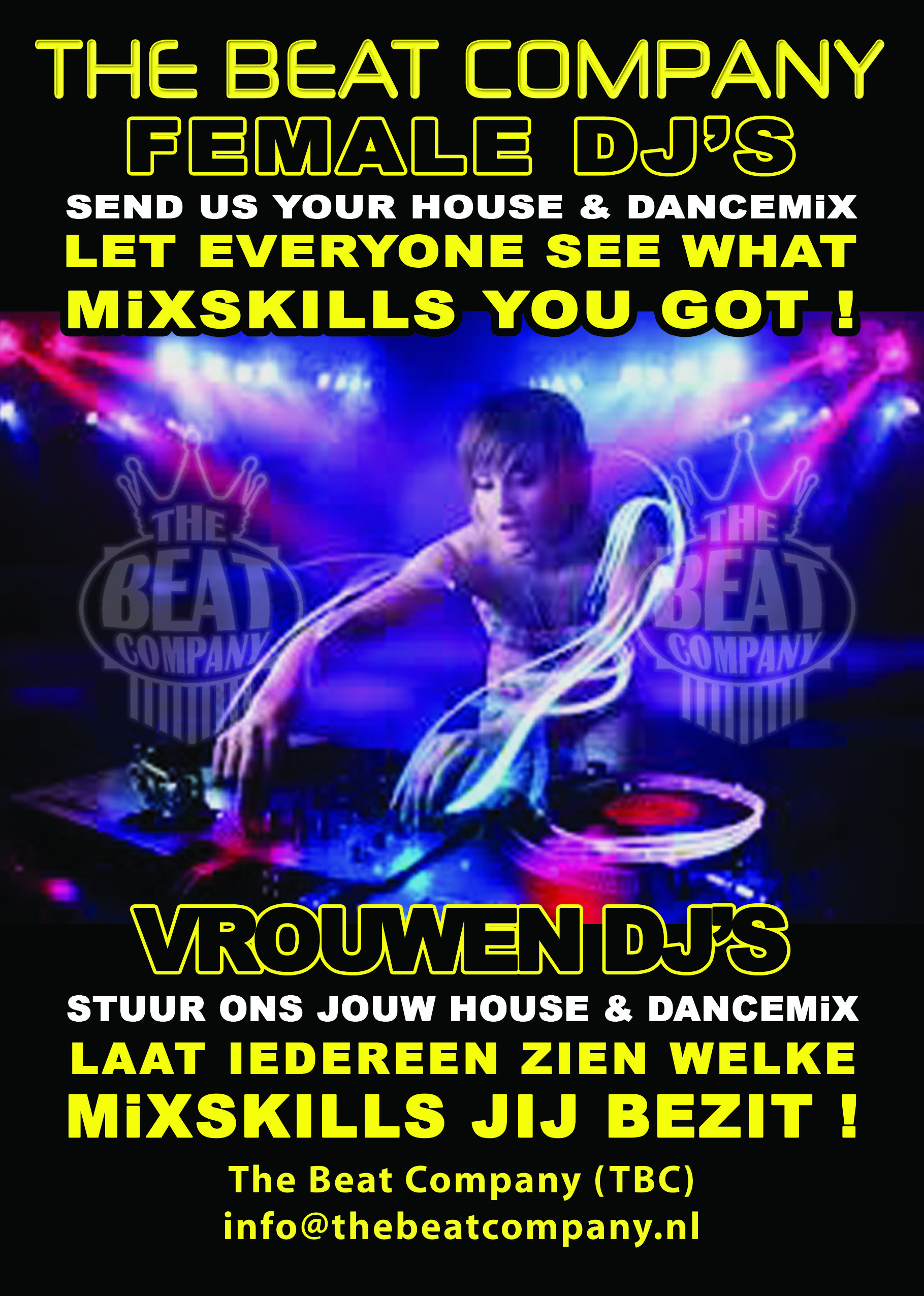 Wil jij ook in ons radioprogramma The Beat Company (TBC) jou mixskills met je eigen house & dancemix wereldwijd laten horen. Kijk dan naar onze Guestdj-list wie jou voor gingen en neem bij interesse contact met ons op, je ontvangt dan automatisch wat onze gewenste audiospecificaties zijn. Doe het nu en zorg dat wij je op tijd kunnen inplannen. Stuur jou bericht naar: yourmix@thebeatcompany.nl
Na de zomervakantie keren de gastdj's en mixen weer terug als showitem.
DO IT NOW … And let us see which Mixskills you got ! DOE HET NU en Laat zien welke Mixskills jij in huis hebt !
Experience a journey of our world of Electronic Dance Music… The Beat Company (TBC) Every week, same Day, same Time… BE THERE !
Er wordt nog steeds druk achter de (TBC) schermen om deze website te onderhouden en te updaten.. We are still working very hard to improve and update this (TBC) website.. continuously.