Niet veel later waren er in de gemeente Zwijndrecht plannen om een Lokale Omroep genaamd radio A.T.O.S. op te richten. Wij hebben toen met hen contact opgenomen, en kennis gemaakt om te zien of er plek was voor een deejay(s) en een eigen disco import radioprogramma. Maar helaas was onze visie op het gebied van radiomaken, bleek iets te verschillend. (een groot verschil overigens met vandaag de dag)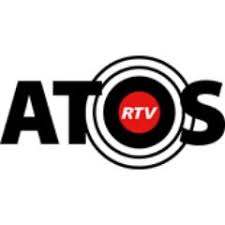 Ondertussen kwamen wij in contact met mensen, die zelf ook bezig waren met de oprichting van de eerste papendrechtse lokale omroep Radio Salsa. (ex-bemanningsleden van Salsa Radio oude radiopiraat uit dordrecht) En zijn toen daar een gesprek aan gegaan..
Experience a journey of our world of Electronic Dance Music…  The Beat Company (TBC) Every week, same Day, same Time… BE THERE !
Er wordt nog steeds druk achter de (TBC) schermen om deze website te onderhouden en te updaten.. We are still working very hard to improve and update this (TBC) website.. continuously.