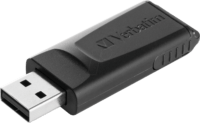 Een uitzending gemist geen probleem … kijk in ons overzicht met "oude" afleveringen van The Beat Company (TBC). Download naar keuze en bewaar de audiobestand(en) op je computer of bijvoorbeeld op een usb-stick. Luister ze ongelimiteerd terug en wanneer je maar wilt ! Het kan in sommige gevallen max. 48 uur duren, voordat de gemiste uitzending online staat en daarna hier te downloaden is.
Downloaden kan zolang de audiobestanden beschikbaar zijn, via onze eigen TBC MediaFire downloadlinks. En deze zullen langer beschikbaar blijven, totdat onze opslagcapaciteit daar te vol word. We zullen dan ook tegen die tijd ook moeten gaan opschonen. Onze intensie is deze downloadservice zo lang mogelijk voor TBC luisteraars te kunnen aanbieden. Met een bitrate van maximaal 128 kbp/s beschikbaar zijn. Ze hebben daardoor een kleiner bestandsformaat, dus sneller te downloaden en toch een goede geluidskwaliteit. Dus download TBC aflevering(en) op tijd, dan heb je de gemiste TBC aflevering(en) in ieder geval op tijd en voor altijd in je bezit. Voor de gemiste TBC uitzendingen en downloads zie onze diverse TBC overzichten.
Voor suggesties, melden van storingen, defecte of foutieve links stuur ons svp een bericht: info@thebeatcompany.nl
Did you miss a TBC transmission ? No Problem… go see the episodelist of our previouse transmissions where you can download the episodes you missed. And listen to them with no limit when ever you want, in some worst cases it can take up to 48 hours max. till the audiofiles are ready for download. The files can be downloaded as long as they are available in 128 kbp/s max. (smaller filesize & good audioquality) on our Mediafire hostingadres. We will be forced to remove some older audiofiles when our disc capacity runs out of space. Our intention is to offer this downloadservice to our listeners as long as possible.
If there are faulty links, defects or you have any suggestions please mail us at: info@thebeatcompany.nl

Experience a journey of our world of Electronic Dance Music… The Beat Company (TBC) Every week, same Day, same Time… BE THERE !
Er wordt nog steeds druk achter de (TBC) schermen om deze website te onderhouden en te updaten.. We are still working very hard to improve and update this (TBC) website.. continuously.